I love the wildflowers here in Maine. Even many of the ones that most people consider to be weeds. Take this one for example. I'm not certain as to what it is (most people call it a milkweed because of its milky stem), but it is one of my favorites.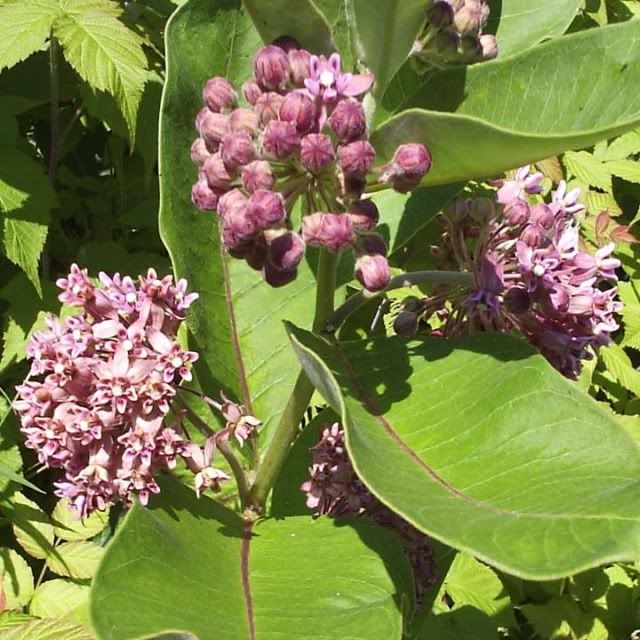 I love the large purple flowerheads that begin dotting the perimeter of my yard in early July. What I love most, though, is the sweet, heady fragrance that it exhudes. I think it is reminiscent of a lilac in both scent and intensity of fragrance. I just cut a bouquet of these and placed it in the living room. I can smell them all the way across the room, and by tomorrow the whole house is likely to be perfumed by these lovely "weeds".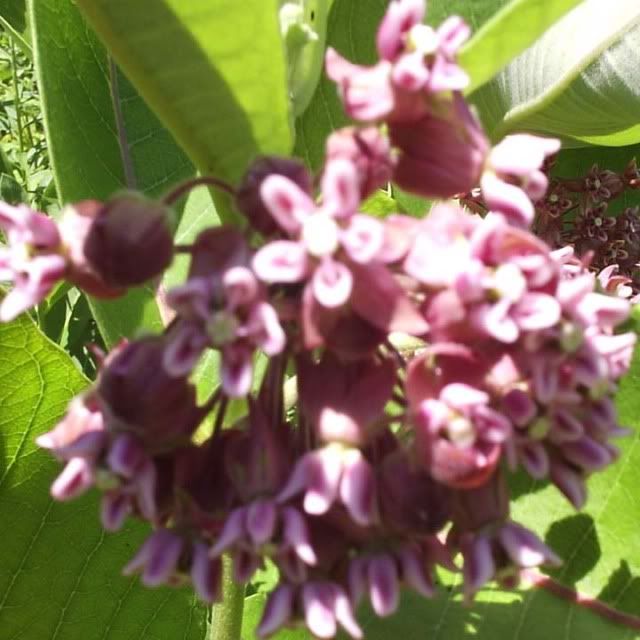 Whatever they are, they attract more than their share of bees and butterflies. I like them! I think the happy bee below would agree!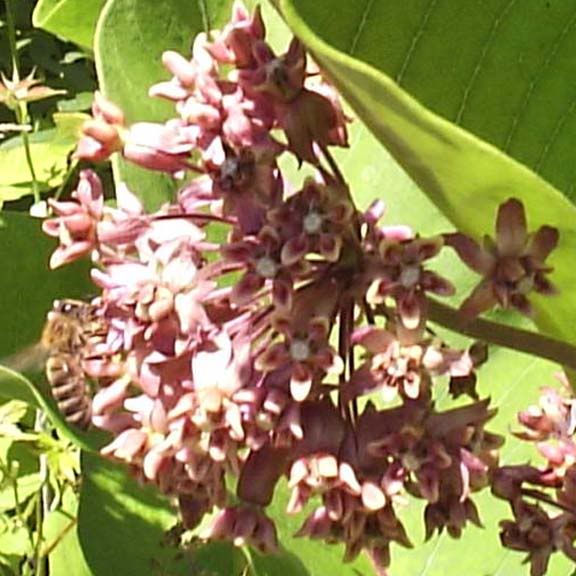 I hope you're having a delightful holiday weekend.
Until next time,